Appeal Attorney in Atlanta
A criminal conviction isn't the end. Appellate attorney Tyler Conklin has overturned convictions ranging from drug possession to murder — and he may be able to help you too. Contact us today to discuss your case.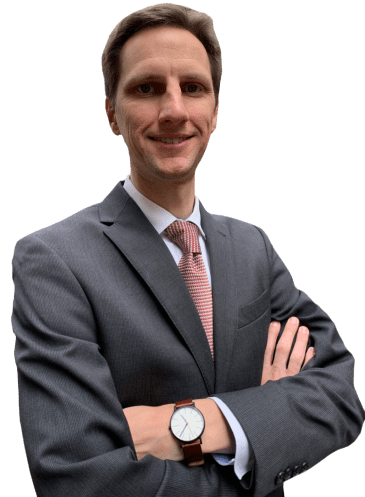 An appeal is a request by the defendant in a criminal case to have an appellate court review the lower court's decision. This review aims to determine whether there was an error at trial that might affect the validity of the judgment. A successful appeal will usually result in a new trial or a new sentencing hearing.
In criminal law, an appeal from a judgment of conviction is made by filing either a motion for a new trial or a notice of appeal. The defendant must file one of these two pleadings within 30 days after the judgment has been entered.  If a defendant does not file either a motion for a new trial or notice of appeal within 30 days, he or she may lose their right to challenge their conviction.
If you or your loved one was convicted of a crime – either after a trial or by pleading guilty – give us a call today. A conviction is not necessarily the end of a criminal case – there may be a possibility for an appeal.
The appellate process is different from the trial itself, and your representation may need to be different as well. During an appeal, the entire trial record must be thoroughly analyzed, researched, and fully investigated.
This comprehensive review is critical because when appealing a conviction, the defendant and their appellate lawyer must prove that legal errors occurred during the trial that significantly affected the outcome of the case.
We are experienced in the appellate process and have appealed hundreds of convictions to the Georgia Court of Appeals and Georgia Supreme Court.
Tyler Conklin is a successful, tenacious, and pragmatic appeals lawyer. Prior to founding Conklin Law Firm, he spent seven years working as a public defender for the State of Georgia Appellate Division, where he exclusively represented defendants convicted of serious crimes. After leaving that position, he worked for a judge at Georgia's second highest court, the Georgia Court of Appeals.
If you were convicted of a crime and believe you were treated unfairly either by your trial lawyer, the judge, or the prosecutor, you need an experienced attorney to help you challenge your conviction.
Criminal appeal lawyer Tyler Conklin has experience in all aspects of the appellate process and is eager to get justice for you. Contact him today and let his experience work for you.
At Conklin Law Firm, we provide tailored legal solutions to those seeking post-conviction relief. We specialize in all aspects of appeals, habeas corpus, and the parole process. We also assist other law firms in trial preparation to maximize the chances of success should the case result in an appeal. Above all, we strive to provide first-rate post-conviction representation.
Criminal Appeals
At Conklin Law Firm, we will thoroughly scour and analyze every aspect of the trial record in search of a reversible legal error. Our mission is to place our clients in the best possible position to obtain a reversal of their conviction by a higher court.

Habeas Corpus
Although it relates to criminal matters, Habeas Corpus is a petition that triggers a civil proceeding. The central question in a Habeas proceeding is whether the defendant's Constitutional rights were violated during a criminal trial. Habeas Corpus requires a pragmatic lawyer who knows the ins and outs of this process.
Parole
Conklin Law Firm can help convicted individuals successfully navigate the parole process and re-enter society.

Trial Preparation Assistance
Appellate lawyers at Conklin Law Firm can provide assistance and advice to other attorneys who are preparing for trial in order to maximize the chances of success should the case result in an appeal.

Civil Appeals
Whether you are seeking to reverse a ruling or defend a favorable ruling, we can evaluate your case and provide you with informed guidance and representation during the civil appeals process.
Appeal Process
The typical criminal appeal follows this process:
1. Motion for New Trial
Most appeals start with a hearing in front of the same judge who presided over the trial. The reason for this is that the judge is familiar with the case and has heard all of the evidence presented. After considering any new evidence presented at the hearing and the legal arguments of the parties, the judge will issue a written decision as to whether or not to grant the defendant a new trial.
2. Proceedings in a higher court
After the trial judge makes a decision, in a state case, the losing party can appeal to either the Georgia Court of Appeals or the Georgia Supreme Court, depending on the type of case. In the higher court, parties submit written arguments urging the court to either uphold or reverse the trial judge's decision to grant or deny a new trial. In some cases, oral arguments may occur, but no new evidence may be presented.
3. Appellate Opinion
After several months, a panel of appellate judges will release a written opinion. If the court has made a mistake of fact about the case or misapplied the law, the losing party may ask the court to reconsider its decision. Otherwise, the decision becomes final. After the decision is final, a party may attempt to take their case to a higher court. However, at this point in the process, the higher court is usually not required to accept the case.
Sales v. State
Convictions for felony murder, armed robbery, and unlawful possession of a firearm reversed.
Supreme Court of Georgia
Deandre Ross v. State
Reversal of two counts of aggravated assault and two counts of possession of a firearm during the commission of a felony.
Georgia Court of Appeals
State v. Adam
Court allowed Defendant to withdraw his guilty plea to murder.
Trial Court Decisions
Working With an Appeal Attorney in Atlanta
In criminal law cases, unfair judgments or court proceedings are not the end. You have the right to file an appeal, which may redress an unfair conviction or sentence.  Working with a skilled appellate attorney will drastically increase the odds of a successful outcome.
Your appellate attorney will identify errors at trial that significantly affected the outcome of your case. The attorney will then bring those errors to the attention of the judges and attempt to convince the court to order a retrial or resentencing.
Your Appeal Attorney in Atlanta, GA
Appeals are an important part of criminal cases. They serve as a vehicle through which a defendant may obtain relief from their conviction. Pursuing an appeal is a challenging process. The Defendant's legal team must consider all angles of the case in order to persuade the court to reverse the conviction.
Consider working with an experienced Atlanta criminal appeals attorney at Conklin Law who understands the intricacies of the appeals process. Consulting with a skilled criminal appeals lawyer can help you get the best outcome after a difficult criminal conviction.
Conklin Law is also available to assist with other post-detention or post-conviction matters, such as Habeas Corpus or parole, as well as with civil appeals.
When to Hire Appeal Lawyers in Atlanta GA
If an individual loses a case in civil court, they often have the right to appeal the verdict. Skilled appeal lawyers in Atlanta GA can help you make the best case for reversing an unfavorable ruling.
While a trial attorney may be able to move a jury, a lawyer with considerable appellate experience can be a valuable asset when fighting your case in a higher court. On appeal, an attorney  must persuade a judge, or multiple judges, about a particular point of law, which requires skills, knowledge, as well as the ability to look at the case from the judge's perspective.
How Much Does an Appeal Cost?
Each case is unique. Our fees are determined by several factors including the type of crime, the length of the proceedings, and the availability of other legal remedies. At Conklin Law Firm, we offer flexible fee structures and will craft a payment solution that works for you.
1800 Peachtree Road NW Suite 300 Atlanta, GA 30309
Business Hours: 8:30AM - 5:30 PM