Complete Guide on Trial Preparation
Learn how an effective trial preparation strategy combined with cutting-edge technology can streamline the trial prep process to help win your case.
Importance of Trial Preparation
Trial preparation is essential as it allows you time to develop your theory of the case and rebut the opposing party's case.
An essential part of trial preparation is to prepare witnesses to withstand direct and cross-examination at trial in front of the jury. When witnesses know what to expect, they are likely to have less anxiety and come across as credible to the jury.
Trial preparation ensures that all essential documents and evidence for the trial are in place.
Tips for an Efficient and Effective Trial Preparation
As the trial date approaches, the entire legal team and support staff must ensure that they have not overlooked any detail of the case. The following tips are essential for a trial attorney to effectively prepare for trial.
Create a compelling trial story: Judges and juries tend to favor plausible, believable, and memorable stories. A good story can move the jury to your side.
Technology is your friend: Use technology in your trial preparation. You can use it to organize your materials, and it will reduce the time you spend on administrative tasks.
Communication is key: Ensure there is meaningful communication among the legal team involved in the case. You will minimize client and legal team burdens and costs by doing this.
The 5 Ps: Proper planning prevents poor performance! Plan thoroughly and create a road map for the entire trial. Expect the unexpected and ensure that all your bases are covered.
Witness prep: Before appearing in court, prepare witnesses by asking them questions and practicing cross-examinations. This will help the flow of their testimonies and iron out any wrinkles in their stories.
Know the presiding judge: The rules can be applied rigidly or flexibly, depending on the judge. Familiarise yourself with the judge handling your case to prepare adequately.
Trial Preparation Checklist
A trial preparation checklist is essential because it ensures that all the necessary elements of trial preparation are addressed.
90 Days to Trial
Establish a witness list and secure their testimonies for the trial

Collect and securely store all key evidence 

Meet expert witnesses to go over expectations

Gather outlines for witness examination and exhibits to be presented
60 Days to Trial
You need to address what you have not done and complete the following tasks:
Prepare jury instructions

Prepare for a pre-trial conference

Issue subpoenas for witnesses to testify

Prepare and send out notices to appear 

Prepare a trial road map

Create a plan for witness representation

Develop a trial notebook

Prepare key witness examinations outlines

Summarize depositions
30 Days to Trial
Prepare questions for witnesses and exhibits that will include the testimony of each witness

Meet and prepare clients and witnesses for the stand

Prepare witness depositions and ensure taped statements are ready to be played at trial

Prepare a trial brief

Formulate your opening statement and closing argument

Finalize your trial strategy

Prepare briefs on legal issues and evidentiary issues

Prepare direct testimony of your witnesses.
As the trial approaches, a trustworthy trial preparation lawyer will ensure that they are thoroughly prepared for the case.
Paralegal Roles in Trial Preparation
Paralegals play an important role in trial preparations. They ensure that everyone and everything is in order. They ensure that everyone knows their job and distribute the work to members involved. Roles of paralegals in trial preparation include the following:
Paralegals coordinate the calendar and ensure that attorneys, clients, witnesses, etc, have a clear schedule on their calendars.

Filing all pre-trial motions, including last-minute filings and tracking pre-trial deadlines.

They often use software that stores important documents and videos the attorneys will use during trial.

They help attorneys prepare witnesses for testimony, prepare documents, and keep track of exhibits that will be offered. They must organize their work so that the trial goes smoothly.
Frequently Asked Questions
What Are the Basic Elements of the Trial Process?
The basic elements of the trial process are:
Jury selection

Opening statements

Witness testimony and cross-examination

Closing arguments

Jury instructions

Jury deliberation and verdict
What Happens Before You Go to trial?
Before trial, attorneys from both sides conduct discovery where they gather the evidence they will present in court. Then they take depositions of witnesses and request documents and statements from each side to build the case.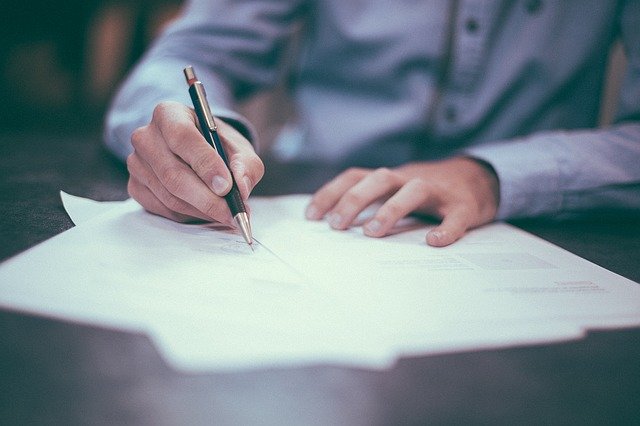 1800 Peachtree Road NW Suite 300 Atlanta, GA 30309
Business Hours: 8:30AM - 5:30 PM